Store Information
Day of the Week
Hours
Monday

9:00 AM

-

7:30 PM

Tuesday

9:00 AM

-

7:30 PM

Wednesday

9:00 AM

-

7:30 PM

Thursday

9:00 AM

-

7:30 PM

Friday

9:00 AM

-

7:30 PM

Saturday

9:00 AM

-

7:30 PM

Sunday

10:00 AM

-

6:30 PM
Open Today
Nashville
,
Tennessee
,
37205
Nashville
,
Tennessee
,
37205
Get Directions
Services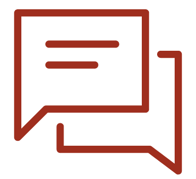 Chat with an Expert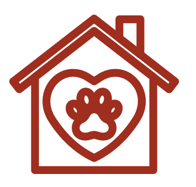 Adoption Days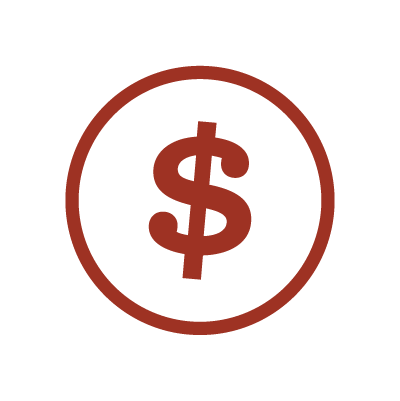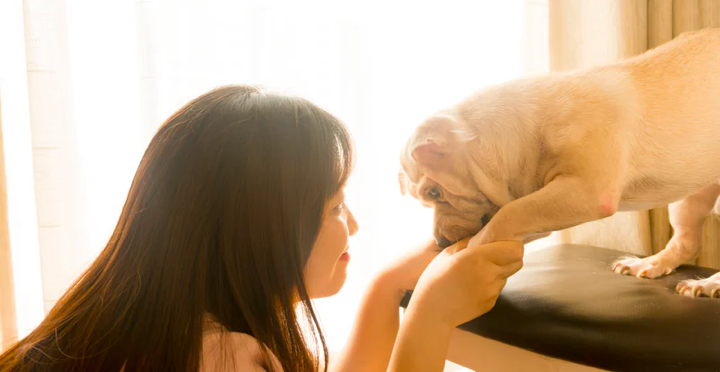 Tag Us & Share Your
Proud Pet Parent Pics
About Hollywood Feed - Lions Head
Hollywood Feed is a natural and holistic pet specialty retail store in Nashville, TN. We offer the highest quality dog and cat foods, USA-made treats, toys, beds, and more! To offer the best customer service, our Feed Team sales associates receive over 40 hours of training from veterinarians, nutritionists, vendors, and behaviorists each year. Hollywood Feed is committed to helping pet owners make informed decisions about the products they buy for their four-legged family members. We invite you and your furry family members to come see why Hollywood Feed is a different breed of pet supply store.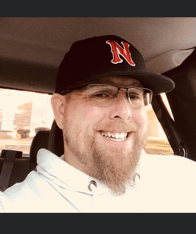 Bobby Somma
Store Manager
Bobby is a from the Nashville area and growing up in the rural country gave him the opportunity to own tons of pets. Currently, Bobby has two fur babies, Whiskey, a German Shepard, Australian cattle dog, Doberman mix and Puddin, a 16 year old kitty. As a Store Manager of the Hollywood Feed - Lions Head location in Nashville, Bobby is committed to making sure that you and your fur baby feel like part of the Feed family. He joined Hollywood Feed in 2020 as the Assistant Store Manager of the Lions Head location. Bobby brought over 15 years of retail management experience. Throughout the course of the past two years with Hollywood Feed, Bobby has enjoyed both sharing his experiences and gaining new experiences in the pet industry with his customers and coworkers, all the time learning about how Hollywood Feed truly is a different breed.
If your pet doesn't love it or if you don't love it, we will gladly replace or refund it.
- Shawn McGhee, Proprietor
Recent Reviews
4.8 out of 5.0
(142 Reviews)
Leave a Review
Employee who helped me was very good

Response from Hollywood Feed

December 7, 2022

We're very proud of the compliment on our team members. Our staff receives 40-50 hours of training each year on customer service and the pet products we have in store, and they are enthusiastic about sharing their expertise with our customers! We've now opened up much of our internal training to the public and users can view resources and training classes at hfu.hollywoodfeed.com. Thank you for your five-star review! We hope to see you again soon!



Taylor M.
Customer Service
Hollywood Feed

Be sure to visit
hfu.hollywoodfeed.com to enroll in Hollywood Feed University
alongside our employees while we learn more about our pets' health &
behavior from veterinarians, nutritionists, and other accredited
members of the pet industry!

Love this store!! Staff is always super sweet & very helpful.

Response from Hollywood Feed

December 7, 2022

Thank you Heather for the kind words! We appreciate your continued support! Our Lions Head store has a great team, and we are proud of them! They are a true symbol of what Hollywood Feed stands for, and we are happy they have exceeded your expectations. Our team works hard everyday to ensure great customer service to every customer and provide professional recommendations and advice. At Hollywood Feed we are here for you and your pet(s), and we are dedicated. We view you and your fur babies as family like our own. Thank you for being a part of the Hollywood Feed family, and we look forward to seeing you again soon!

Michael S
Customer Service
Hollywood Feed

Be sure to visit
hfu.hollywoodfeed.com to enroll in Hollywood Feed University
alongside our employees while we learn more about our pets' health &
behavior from veterinarians, nutritionists, and other accredited
members of the pet industry!

Very friendly and helpful staff

Response from Hollywood Feed

November 29, 2022

We are always excited to receive such an amazing review! Great customer service is always something that we strive for and we are happy to have such great feedback! Because of awesome customers like you, we were ranked #1 in the Pet Care category in Newsweek's America's Best Retailers 2022. We hope to see you again soon!

Great in store experience. Very helpful.

Response from Hollywood Feed

December 2, 2022

Marty, thank you for being our 5-star customer! At Hollywood Feed, we are dedicated and committed to you and your pet(s). We believe in doing what is right by our customers. We take pride in the services we offer, the products we sell, and the pets and people we help every day. Thank you for being a part of the Hollywood Feed family! We look forward to seeing you again soon!

Extremely friendly and helpful staff. Really felt comfortable shopping here and will return. Great policy on thier returns if your 'baby' doesn't like the food- you can return it! Great atmosphere. Thank you!

Response from Hollywood Feed

November 9, 2022

Thank you for being our 5-star customer! We appreciate you and value your support! We are dedicated and committed to you and your pet(s) at Hollywood Feed. We believe in doing what is right for our customers. We train our staff to help everyone in the best way possible, and that includes carrying items to the register and your vehicle! We take pride in the services we offer, the products we sell, and the pets and people we help every day. Thank you for being a part of the Hollywood Feed family! We look forward to seeing you again soon!

Great customer service and great products

Response from Hollywood Feed

November 9, 2022

Thank you so much for such an outstanding review! Our team strives to go above and beyond to provide a wide variety of quality products for each pet's specific needs and ensure an excellent experience for each customer! We're thrilled you're pleased with our service and hope to see you again soon!

Friendly sales person.

Response from Hollywood Feed

November 9, 2022

We are always excited to receive such an amazing review! Great customer service is always something that we strive for and we are happy to have such great feedback! Because of awesome customers like you, we were ranked #1 in the Pet Care category in Newsweek's America's Best Retailers 2022. We hope to see you again soon!

Good selection of pet food

Response from Hollywood Feed

November 9, 2022

We are always excited to receive such an amazing review! Great customer service is always something that we strive for and we are happy to have such great feedback! Because of awesome customers like you, we were ranked #1 in the Pet Care category in Newsweek's America's Best Retailers 2022. We hope to see you again soon!

great customer service

Response from Hollywood Feed

October 30, 2022

Lachiele, we are always excited to receive such an amazing review! Great customer service is always something that we strive for and we are happy to have such great feedback! Because of awesome customers like you, we were ranked #1 in the Pet Care category in Newsweek's America's Best Retailers 2022. We hope to see you again soon!

Very helpful staff and love meeting the store dog!

Response from Hollywood Feed

October 31, 2022

We are always excited to receive such an amazing review! Great customer service is always something that we strive for and we are happy to have such great feedback! Because of awesome customers like you, we were ranked #1 in the Pet Care category in Newsweek's America's Best Retailers 2022. We hope to see you again soon!

Great selection!

Response from Hollywood Feed

November 3, 2022

Thank you so much for such an outstanding review! Our team strives to go above and beyond to provide a wide variety of quality products for each pet's specific needs and ensure an excellent experience for each customer! We're thrilled you're pleased with our service and hope to see you again soon!

Always very pleasant and helpful staff

Response from Hollywood Feed

November 9, 2022

We are always excited to receive such an amazing review! Great customer service is always something that we strive for and we are happy to have such great feedback! Because of awesome customers like you, we were ranked #1 in the Pet Care category in Newsweek's America's Best Retailers 2022. We hope to see you again soon!

Alway friendly and helpful staff. A large variety of products. Prices are good.

Response from Hollywood Feed

October 5, 2022

Gina. thank you so much for such an outstanding review! Our team strives to go above and beyond to provide a wide variety of quality products for each pet's specific needs and ensure an excellent experience for each customer! We're thrilled you're pleased with our service and hope to see you again soon!

Super friendly staff and a well stocked store. Great place to get high quality pet food, treats and accessories. So glad we have one in Nashville now!!

Response from Hollywood Feed

October 6, 2022

Jenna, thank you so much for such an outstanding review! Our team strives to go above and beyond to provide a wide variety of quality products for each pet's specific needs and ensure an excellent experience for each customer! We're thrilled you're pleased with our service and hope to see you again soon!

Greeted me as I walked in, and offered to help me find my products since this was my first time to shop there! Thank you!

Response from Hollywood Feed

October 4, 2022

Katherine, we are always excited to receive such an amazing review! Great customer service is always something that we strive for and we are happy to have such great feedback! We hope to see you again soon!

A welcoming spot with a great selection of treats for our hounds.

Response from Hollywood Feed

September 28, 2022

Anthony, thank you so much for such an incredible review! Our team strives to provide a wide variety of the highest quality products for each pet's specific needs and ensure a wonderful experience for each customer! We're thrilled you're pleased with our service, and we hope to see you again soon! 

Great shop with a large variety of goods - I always pick up one of the huge bones for my beagles.

Response from Hollywood Feed

September 30, 2022

Anthony, thank you for the wonderful review! We are so happy that your beagles are enjoying our products, and we hope to see you again soon!

Always great service!!!

Response from Hollywood Feed

September 30, 2022

Sarah, we are always excited to receive such incredible feedback! Great customer service is always something that we strive for, and we are happy to hear we met our goal during your most recent visit! We hope to see you again soon! 

A guy, I think his name was Bobby, was soooo helpful. Thanks for great service.

Response from Hollywood Feed

November 10, 2022

We're very proud of the compliment on our team members. Our staff receives 40-50 hours of training each year on customer service and the pet products we have in store, and they are enthusiastic about sharing their expertise with our customers! We've now opened up much of our internal training to the public and users can view resources and training classes at hfu.hollywoodfeed.com. Thank you for your five-star review! We hope to see you again soon!

We would like a bathing room. When y'all bought Pet People you didn't transfer the bathing room and we desperately would like it back. This is from a neighborhood poll and 20 out of 30 people polled want it back.
Thank you so much for reading.

God bless

Mary
Displaying reviews 1 - 4 out of the 20 most recent
Leave a Review