Store Information
Day of the Week
Hours
Monday

9:00 AM

-

7:30 PM

Tuesday

9:00 AM

-

7:30 PM

Wednesday

9:00 AM

-

7:30 PM

Thursday

9:00 AM

-

7:30 PM

Friday

9:00 AM

-

7:30 PM

Saturday

9:00 AM

-

7:30 PM

Sunday

10:00 AM

-

6:30 PM
Open Today
Birmingham
,
Michigan
,
48009
Birmingham
,
Michigan
,
48009
Get Directions
Services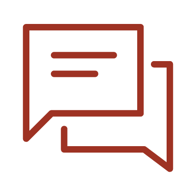 Chat with an Expert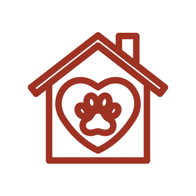 Adoption Days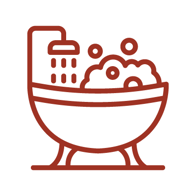 Dog Wash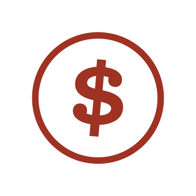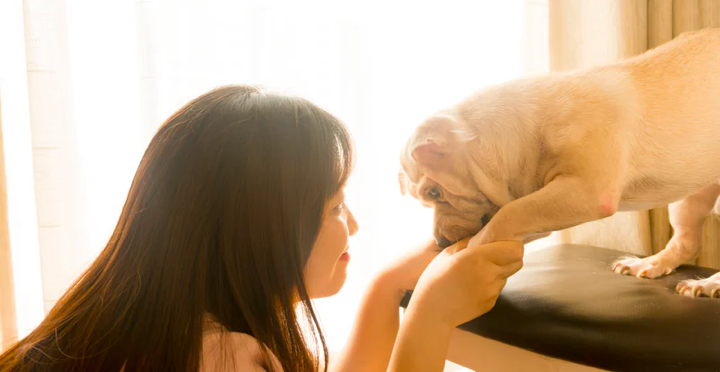 Tag Us & Share Your
Proud Pet Parent Pics
About PetPeople by Hollywood Feed Birmingham
Hollywood Feed (formerly PetPeople) is a natural and holistic pet specialty retail store in Birmingham, MI. We offer the highest quality dog and cat foods, USA-made treats, toys, beds, and more! To offer the best customer service, our Feed Team sales associates receive over 40 hours of training from veterinarians, nutritionists, vendors, and behaviorists each year. Hollywood Feed is committed to helping pet owners make informed decisions about the products they buy for their four-legged family members. Come see why Hollywood Feed is a different breed of pet supply store.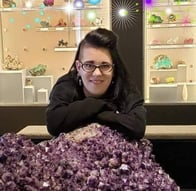 Katie Pates
Store Manager
Katie Pates currently manages the Hollywood Feed location in Birmingham, Michigan. She started with the company 5 years ago as an Assistant Manager in Birmingham, and then got promoted to Store Manager of the Grosse Pointe location. A year later, she was asked to return to Birmingham as the Store Manager and has been there ever since. She has helped train many of the other leaders in her district, as she loves to teach others. Katie loves all animals, but especially rescue animals. She has 2 little rescue dogs, named Kiwi and Flapjack, that she adopted from rescue events at her store. In her spare time, Katie enjoys collecting rocks, minerals, and crystals and also makes jewelry from them. She recently became a certified crystal healer so she can holistically help humans and pets alike.
If your pet doesn't love it or if you don't love it, we will gladly replace or refund it.
- Shawn McGhee, Proprietor
Recent Reviews
4.8 out of 5.0
(31 Reviews)
Leave a Review
Great staff & service

Response from Hollywood Feed

December 7, 2022

We are always excited to receive such an amazing review! Great customer service is always something that we strive for and we are happy to have such great feedback! Because of awesome customers like you, we were ranked #1 in the Pet Care category in Newsweek's _America's Best Retailers 2022_. We hope to see you again soon!


Taylor M.
Customer Service
Hollywood Feed

Be sure to visit
hfu.hollywoodfeed.com to enroll in Hollywood Feed University
alongside our employees while we learn more about our pets' health &
behavior from veterinarians, nutritionists, and other accredited
members of the pet industry!

I had a great experience. The sales reps were very friendly and knowledgeable!!!

Great service!

Response from Hollywood Feed

November 19, 2022

We are always excited to receive such an amazing review! Great customer service is always something that we strive for and we are happy to have such great feedback! Because of awesome customers like you, we were ranked #1 in the Pet Care category in Newsweek's America's Best Retailers 2022. We hope to see you again soon!

Always friendly and helpful staff.

Response from Hollywood Feed

October 31, 2022

We are always excited to receive such an amazing review! Great customer service is always something that we strive for and we are happy to have such great feedback! Because of awesome customers like you, we were ranked #1 in the Pet Care category in Newsweek's America's Best Retailers 2022. We hope to see you again soon!

I had my grand dogs in, and one of them is a very fussy eater. I was so happy that we were able to sample a snack, before I purchased something he wouldn't eat

Response from Hollywood Feed

October 31, 2022

Thank you so much for such an outstanding review! Our team strives to go above and beyond to provide a wide variety of quality products for each pet's specific needs and ensure an excellent experience for each customer! We're thrilled you're pleased with our service and hope to see you again soon!

Great store with great customer service

Response from Hollywood Feed

November 4, 2022

We are THRILLED to hear about your wonderful experience at our store. We think they're pretty great too! Because of awesome customers like you we were ranked #1 in the Pet Care category in Newsweek's America's Best Retailers 2022. Our team goes through 40-50 hours of training throughout the year on product knowledge, nutrition, and pet health. Thank you for the review and hope to see you again soon!

Employees there are always really great.

Response from Hollywood Feed

November 4, 2022

We are always excited to receive such an amazing review! Great customer service is always something that we strive for and we are happy to have such great feedback! Because of awesome customers like you, we were ranked #1 in the Pet Care category in Newsweek's America's Best Retailers 2022. We hope to see you again soon!

good customer service, glad I could donate beds for rescue, the name "Hollywood Feed" sucks. Keep it as Petpeople

Response from Hollywood Feed

November 5, 2022

Thank you for being our 5-star customer! At Hollywood Feed, we are dedicated and committed to you and your pet(s). We are sorry that you do not like the name of Hollywood Feed, but it is a wonderful staple of who we are. In the 1950s, Hollywood Feed opened our first pet supply store on the corner of Hollywood Street and Chelsea Avenue in Memphis, Tennessee. Hollywood Feed is known for friendly and knowledgeable service more than half a century later. We've grown from a single store in Memphis to a retail presence spanning the country. We take pride in the services we offer, the products we sell, and the pets and people we help every day. We've kept the name Hollywood Feed because we want to draw attention to our past and the pet lovers who started the company, the pet lovers who worked tirelessly over the years, and the pet lovers who shopped and continue to shop with us to make the company what it is today. We hope that when you do have the need for dog and cat supplies in the future, you will come by so we can take care of you! Thank you for your feedback and enjoy your day.

Great Customer Service. Anne is terrific. She goes out of her way to make sure she always has my pet food in stock at her store. Thank you!

Response from Hollywood Feed

September 30, 2022

Robert, we are always excited to receive such an amazing review! Great customer service is always something that we strive for and we are happy to have such great feedback! We hope to see you again soon!

Great customer service. Every employee is so friendly and welcoming. I am always happy about visiting this location.

Response from Hollywood Feed

October 29, 2022

Danielle, we are always excited to receive such an amazing review! Great customer service is always something that we strive for and we are happy to have such great feedback! Because of awesome customers like you, we were ranked #1 in the Pet Care category in Newsweek's America's Best Retailers 2022. We hope to see you again soon!

Great customer service and price of product was less than at other store.

Response from Hollywood Feed

October 30, 2022

Barb, we are always excited to receive such an amazing review! Great customer service is always something that we strive for and we are happy to have such great feedback! Because of awesome customers like you, we were ranked #1 in the Pet Care category in Newsweek's America's Best Retailers 2022. We hope to see you again soon!

Great customer service, friendly and helpful staff

Response from Hollywood Feed

October 29, 2022

Nofal, thank you so much for this wonderful review! Our team works hard each day to ensure that we are providing the best products at the best prices. We go through about 40-50 hours of classroom-style training each year to stay up to date on product knowledge, pet health, and nutrition. All of this helps us to make the best recommendations to spoil your fur-babies! Come back and see us again soon!

Friendly and helpful staff and excellent choice in products

Response from Hollywood Feed

October 29, 2022

Ann, thank you so much for such an outstanding review! Our team strives to go above and beyond to provide a wide variety of quality products for each pet's specific needs and ensure an excellent experience for each customer! We're thrilled you're pleased with our service and hope to see you again soon!

Great service and they always have what I need.

Response from Hollywood Feed

November 1, 2022

Thank you so much for such an outstanding review! Our team strives to go above and beyond to provide a wide variety of quality products for each pet's specific needs and ensure an excellent experience for each customer! We're thrilled you're pleased with our service and hope to see you again soon!

Friendly and knowledgeable

Response from Hollywood Feed

October 26, 2022

A 5-star review from a 5-star customer! Thank you for the great feedback, Cassandra! Because of pawesome customers like you we were ranked #1 in the Pet Care category in Newsweek's America's Best Retailers 2022. We hope to see you again soon!

Wonderful people working at Hollywood Feed!

Response from Hollywood Feed

September 14, 2022

Cheryl, thank you so much for such a huge compliment. We are thrilled to hear you love our store, and we're so glad to have you and your pet as part of our Feed Family! Come back and see us again soon.

Great staff, friendly and caring! also like the "One stop shopping! " Hope the renovation is quick and painless,

Response from Hollywood Feed

September 9, 2022

Len, we are always excited to receive such incredible feedback! Great customer service is always something that we strive for, and we are happy to hear we met our goal during your most recent visit! We hope to see you again soon!

The staff at pet people is the very best any retailer could ask for. Hollywood feed is very lucky to have inherited such a kind, caring and genuine staff and I hope they are being treated with the respect and compensation they deserve. This community deserves only forward movement for our own. My only issue is not being able to make change for 100 dollar bills. It is money, and of value so please ensure they are taken care of to continue their outstanding service. Welcome to Birmingham!

Response from Hollywood Feed

October 11, 2022

Thank you Kelly for the kind words! We appreciate your continued support! Our Birmingham store has a great team, and we are proud of them! They are a true symbol of what Hollywood Feed stands for, and we are happy they have exceeded your expectations. Our team works hard everyday to ensure great customer service to every customer and provide professional recommendations and advice. At Hollywood Feed we are here for you and your pet(s), and we are dedicated. We view you and your fur babies as family like our own. Thank you for being a part of the Hollywood Feed family, and we look forward to seeing you again soon!

great customer service!

Response from Hollywood Feed

September 4, 2022

Kaela, we are always excited to receive such incredible feedback! Great customer service is always something that we strive for, and we are happy to hear we met our goal during your most recent visit! We hope to see you again soon!

I appreciate the staff's willingness to help, but often times feels like haggling. Only ask customers once if they need help - more than that seems like overkill.

Response from Hollywood Feed

October 8, 2022

Isaiah,

Thank you for taking the time to leave feedback with us. We value every customer's opinion, even negative, as a tool to help us grow and learn as a company. At Hollywood Feed, we value customer service at every level. Our staff receives 40-50 hours of training each year on customer service and the pet products we have in store, and they are enthusiastic about sharing their expertise with our customers. Sometimes, in our enthusiasm, we might check up too much on you. We will address this with the team at the Birmingham location. If you have any more feedback you would like to pass on, please contact us at bark@hollywoodfeed.com. Again, thank you, and we hope to see you again soon.

Kind regards,
Displaying reviews 1 - 4 out of the 20 most recent
Leave a Review