Store Information
Day of the Week
Hours
Monday

9:00 AM

-

7:00 PM

Tuesday

9:00 AM

-

7:00 PM

Wednesday

9:00 AM

-

7:00 PM

Thursday

9:00 AM

-

7:00 PM

Friday

9:00 AM

-

7:00 PM

Saturday

9:00 AM

-

7:00 PM

Sunday

11:30 AM

-

6:30 PM
Open Today
Get Directions
Services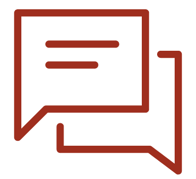 Chat with an Expert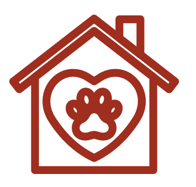 Adoption Days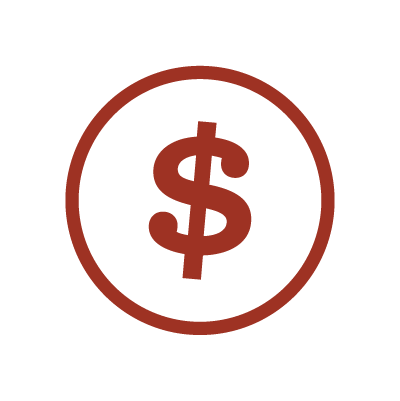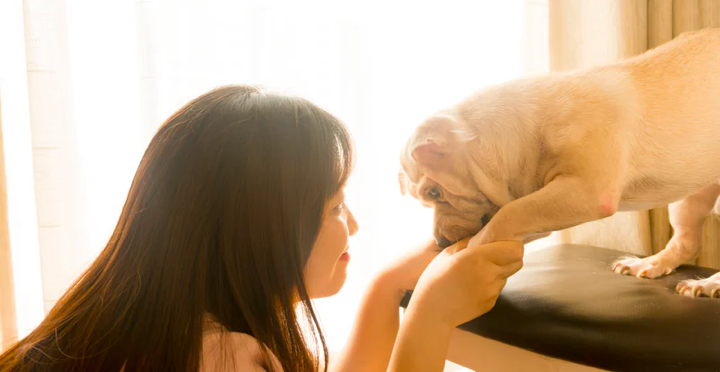 Tag Us & Share Your
Proud Pet Parent Pics
About Hollywood Feed
Hollywood Feed is a natural and holistic pet specialty retail store in Chamblee, GA. We offer the highest quality dog and cat foods, USA-made treats, toys, beds, and more! To offer the best customer service, our Feed Team sales associates receive over 40 hours of training from veterinarians, nutritionists, vendors, and behaviorists each year. Hollywood Feed is committed to helping pet owners make informed decisions about the products they buy for their four-legged family members. We invite you and your furry family members to come see why Hollywood Feed is a different breed of pet supply store.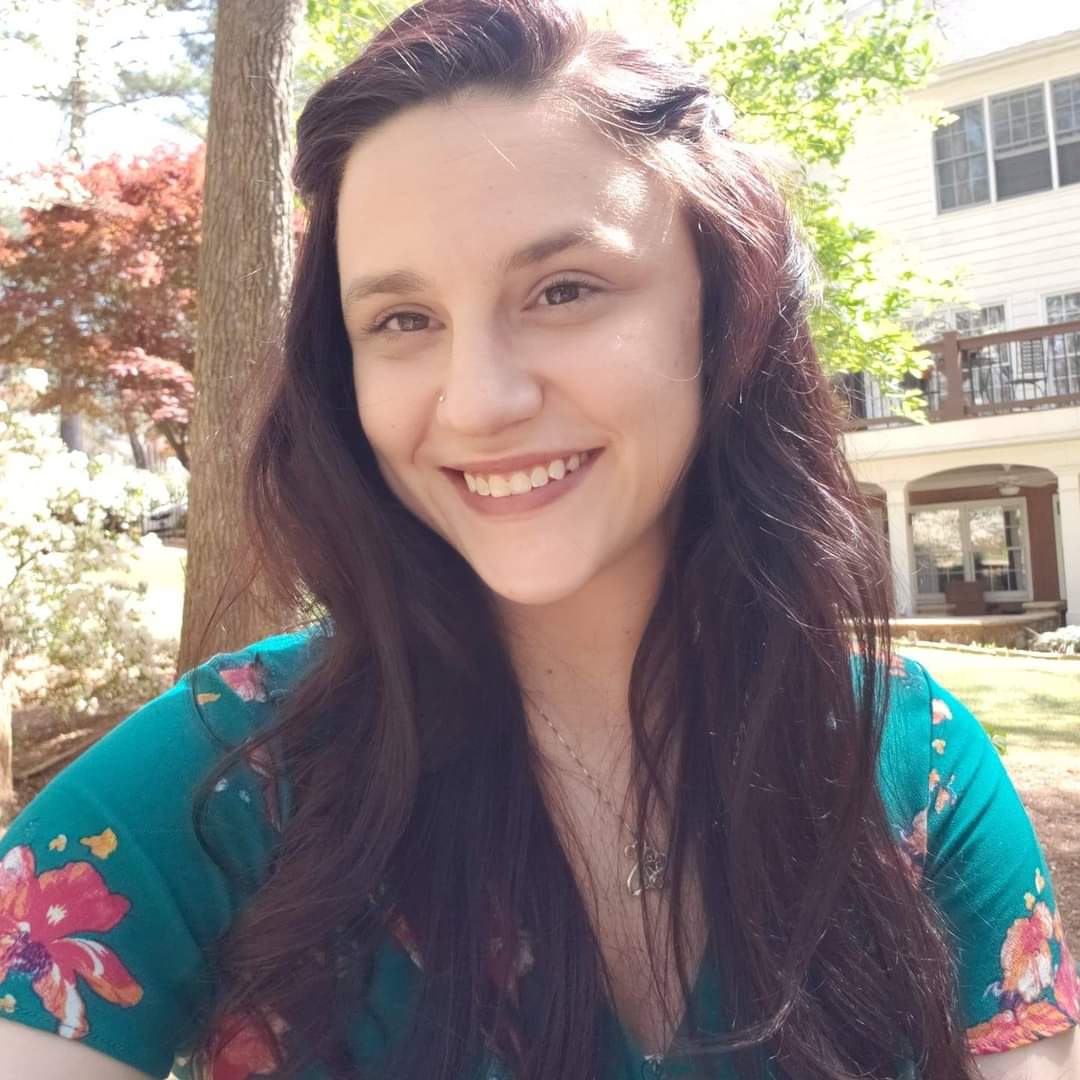 Alison Feuerstein
Store Manager
Alison is 27-years-old and has been working at Hollywood Feed since February 2019. That makes her an experienced member of the Feed Team! She is the proud mom of four (!) dogs and one cat, and she and her team would love to see you stop by Store 60!
If your pet doesn't love it or if you don't love it, we will gladly replace or refund it.
- Shawn McGhee, Proprietor
Recent Reviews
4.9 out of 5.0
(205 Reviews)
Leave a Review
easy experience, but didnt find exactly what I was looking for

Love the personalized help and the quality of the foods. We are switching from Merrick to Koha. Opened the can and what a difference. Quality ingredients.

Response from Hollywood Feed

May 9, 2022

Sharon, thank you so much for such an incredible review! Our team strives to provide a wide variety of the highest quality products for each pet's specific needs and ensure a wonderful experience for each customer! We're thrilled you're pleased with our service, and we hope to see you again soon!

Excellent customer service! The store clerk stopped what she was doing and helped me pick out a brand new beautiful doggy bed.

Response from Hollywood Feed

May 4, 2022

Connor, thank you so much for your positive review! Our team aims to provide the highest level of customer service possible while attending to each individual's needs. We are thrilled that you were pleased with our service, and we hope your pup likes their new bed! Come see us again soon!

Great place!

Response from Hollywood Feed

April 26, 2022

Sang, thank you so much for such a huge compliment. We are thrilled to hear you love our store, and we're so glad to have you and your pet as part of our Feed Family! Come back and see us again soon.

The staff is always friendly and helpful.

Response from Hollywood Feed

April 21, 2022

Roger, thank you so much for your fantastic feedback! Our team works hard to go above and beyond for every customer, and it's wonderful to see that we've met that goal! Come back and see us again soon!

I love the store and the employees. They are always so helpful and kind!

Response from Hollywood Feed

April 13, 2022

Amanda, thank you so much for such an outstanding review! Our team strives to go above and beyond to provide a wide variety of quality products for each pet's specific needs and ensure an excellent experience for each customer! We're thrilled you're pleased with our service and hope to see you again soon!

I love this store!!!! Excellent customer service.

Response from Hollywood Feed

March 29, 2022

Debra, thank you so much for your wonderful review! Our team works hard to go above and beyond for every customer, and we are thrilled to know you love our Brookhaven store!! Come back and see us again soon!

Have tried unsubscribing to these e-mails. I live in the UK. Please take my name off your mailing list.

Response from Hollywood Feed

April 1, 2022

Joy, thank you for your feedback. Your email is no longer in our system to receive any notifications from Hollywood Feed. We also do not see any indication that you have selected to receive emails from us. If you have more concerns you may reach out to our Customer Service Department at 888-816-8691 so you can further assisted.

We go here for all of our pet's needs. Friendly and knowledgeable staff, competitive pricing, and they have all of the things our animals love. We love supporting small businesses and appreciate their central location! We haven't used the delivery service but happy they offer it.

Response from Hollywood Feed

March 8, 2022

Thank you so much for this wonderful review! Our team works hard each day to ensure that we are providing the best products at the best prices. We go through about 40-50 hours of classroom-style training each year to stay up to date on product knowledge, pet health, and nutrition. All of this helps us to make the best recommendations to spoil your fur-babies! Come back and see us again soon!

Helpful,know the products,freindly

Response from Hollywood Feed

March 1, 2022

Robin, thank you so much for your stellar review! Our staff receives 40-50 hours of training each year on customer service and the pet products we have in store, and they are enthusiastic about sharing their expertise with our customers. We've opened up much of our internal training to the public, and you can view resources and training classes at hfu.hollywoodfeed.com. We hope to see you again very soon!

They always greet my dog & I when we come in. We come in monthly to pick up her food. When they're out of food, they offer to price adjust 2 smaller bags or point us to a store that has it in stock. They always give my dog treats and bone recommendations! They even offer to carry the 30lb bag of food out to my car. Love the service at Hollywood Feed Brookhaven/Chamblee.

Response from Hollywood Feed

March 4, 2022

Thank you for the kind words, Ally! We appreciate your continued support! Our Brookhaven store has a great team, and we are proud of them! They are a true symbol of what Hollywood Feed stands for, and we are happy they have continued to exceed your expectations. Our team works hard everyday to ensure great customer service to every customer and provide professional recommendations and advice. At Hollywood Feed we are here for you and your pets, and we are dedicated. We view you and your fur babies as family like our own. Thank you for being a part of the Hollywood Feed family, and we look forward to seeing you again soon!

Great customer service, very helpful!

Response from Hollywood Feed

March 1, 2022

Christina, thank you so much for your fantastic feedback! Our team works hard to go above and beyond for every customer, and it's wonderful to see that we've met that goal! Come back and see us again soon!

Love the "FROMM" brand dog and cat food(so do my pets. Customer service is the best. Thank You!

Response from Hollywood Feed

February 28, 2022

Dora, thank you for the wonderful review! We are thrilled to hear we have been able to provide you with the best possible service. We are also happy that you and your fur-baby enjoy our products, and we hope to see you again soon!

Always great!

Response from Hollywood Feed

March 1, 2022

Violeta, such a wonderful review, we thank you so much! We hope to see you again soon!

Great customer service!

Response from Hollywood Feed

February 28, 2022

Carol, thanks for your positive review! Great customer service is always something our associates strive for and we are happy to have such great feedback!

The staff is always friendly, the inventory is stocked and the store is always clean!

Response from Hollywood Feed

February 22, 2022

Ashleigh, thank you so much for such an outstanding review! Our team strives to go above and beyond to provide a wide variety of quality products for each pet's specific needs and ensure an excellent experience for each customer! We're thrilled you're pleased with our service and hope to see you again soon!

Great customer service!

Response from Hollywood Feed

February 22, 2022

Edward, thank you so much for your fantastic feedback! Our team works hard to go above and beyond for every customer, and it's wonderful to see that we've met that goal! Come back and see us again soon!

Very friendly staff, they signed me up with an account; comparable prices

Response from Hollywood Feed

February 2, 2022

Pat, thank you so much for such an incredible review! Our team strives to provide a wide variety of the highest quality products at the best possible price and ensure a wonderful experience for each customer! We're thrilled you're pleased with our service, and we hope to see you again soon!

Everyone is super lovely and helpful as always. They helped me pick out a new food for my senior dog

Response from Hollywood Feed

January 27, 2022

Jodie, thank you so much for your stellar review! Our staff receives 40-50 hours of training each year on customer service and the products we have in store to better serve our customers. We're thrilled you're pleased, and visit us again soon!

Good customer service just no knowledge of food. Recommended "what other people buy"
Displaying reviews 1 - 4 out of the 20 most recent
Leave a Review